View From The Crow's Nest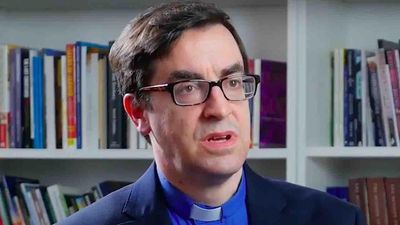 I've been chewing over the latest failure of leadership to strike HMS Church of England and trying to find the right words to describe what I am seeing. You know you have a problem when the words you are juggling with include all of the following:
amoral
immoral
morally weak
morally bankrupt
unethical
The Rev Dr Bernard Randall was, until fairly recently, an employee of Trent College, Nottingham ("We believe in potential and we believe in excellence. At Trent College & The Elms, we'll help you go further"). This is a fee-paying high school. Dr Randall took up a place as Chaplain in 2015 and left in December 2020 through redundancy. His crime? To deliver a sermon in which he told pupils that they did not need to accept LGBT ideology if they felt it went against their beliefs or the beliefs of the Church.
In 2019, Trent…
View original post 1,736 more words
---
---
Categories: Christianity, Liberalism